HOST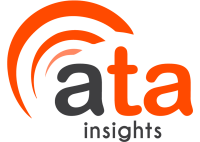 CO-HOST

COLLABORATORS

GALA DINNER

AWARDS

Big changes are happening in the world of renewable hydrogen, as both rules and funding are changing to speed up its deployment in Spain and in the rest of Europe. Here is what's new:
The European Parliament gave the green light to the new Delegated Acts
There's been a makeover of the Renewable Energy Directive (known as RED III)
The Gas and H2 Package has been introduced
National energy and climate plans for 2023-2030 have been updated
These changes are like a shot of energy for the industry. And there's more good news: there are plans for financial support and the start of the European Hydrogen Bank. This new bank is looking to work more like American initiatives such as the Inflation Reduction Act (IRA).
At RENMAD, we're all about supporting renewable hydrogen. Plus, in 2024, we're diving deeper with sessions focused on biomethane, another clean gas that's gaining traction.
Both renewable hydrogen and biomethane are crucial for a greener future in Spain and across Europe.
Join us at RENMAD HIDROGENO, the top event for the renewable hydrogen and biomethane industries. Now is the time to dive into these growing industries so we have organized this unique event where you can meet and connect with the leading decision-makers.
Save the date: 24-25 January 2024

500+
attendees

RENMAD HIDROGENO 2024 brings you a program designed by and for the industry. Giving you a complete picture of the current situation and future projection of both renewable H2 and biomethane.
Here's a preview of how we've structured the days and themes of the event:
DAY 1 – January 24
PLENARY SESSION FOCUSED ON RENEWABLE HYDROGEN
Get the latest on EU directives and regulations applicable to renewable H2: Delegated Acts, the Gas and Hydrogen Package, and the review of RED III
Understand the current state of transposition of European regulations and the deadlines that are considered together with the national objectives
Understand the impact of the new regulatory framework on the creation of a sustainable renewable H2 value chain and whether it represents a competitive advantage over other markets
Discover the secrets to swiftly securing all the permits required for your renewable H2 projects
System of Guarantees of Origin – Implementation status and next steps
Understand the reality of public subsidies for renewable H2 and how and when its accelerating effect on the growth of the sector will really be seen
Examine the European Hydrogen Bank's role as a catalyst in the hydrogen market and how its effective operation can serve as a counterbalance to the Inflation Reduction Act (IRA)
Examine the mechanisms of financial institutions when evaluating renewable H2 projects
Understand current and future demand for renewable H2 in decarbonization plans for energy intensive industries
The future of renewable hydrogen in land, sea, and air transport under the Fit for 55 package
DAY 2 – January 25
PARALLEL ROOMS divided into:
RENEWABLE HYDROGEN ROOM
Strategy and leadership in renewable H2: how to create a thriving and competitive industry in the Iberian Peninsula
Analyze the current state of hydrogen production projects in the Iberian Peninsula, their degree of development, and their realistic time horizons
Integration of renewable energies and hydrogen to optimize production
Electrolyzer supply chain analysis to understand price trends
Examination of electrolysis technologies in the market and scalability of production powers
Hear about alternative technologies to electrolysis for renewable hydrogen production: photoelectrocatalysis, pyrolysis, biomethane reforming, and more
Analysis of renewable H2 derivatives: Particularities, routes to market, and value chains associated with their production (NH3 and CO2)
BIOMETHANE ROOM
Discover how to produce biomethane at the lowest possible cost and secure long-term buyers
Learn how to get the necessary permits to open your biomethane plant and accelerate the project development process
Identify the most effective strategies to secure a steady, long-term supply of organic waste for biomethane production
Learn about the latest biogas upgrading and digestate treatment technologies that are turning biomethane into a profitable energy source
Understand biomethane's potential as a natural gas substitute in mobility and heating
Connect with key biomethane professionals, from developers to technology providers, who make up the industry's vibrant ecosystem